Choosing the right CRM platform for your rental business can take some serious consideration. What solutions do you need? What features are most important to your business operations? How can a CRM platform help enhance customer interactions with your brand? These are some of the questions you must consider before deciding on the best CRM platform for your rental business.
Rental businesses, in particular, are feeling the strain of the competitive landscape and customer expectations for high quality customer service. Studies have shown that customers are less likely to do business with companies that fail to provide quality customer experience. Furthermore, businesses must have efficient systems in place to quickly address customer concerns, as delays in customer service can lead to serious repercussions for the business.
The right CRM platform can help rental businesses ensure their customers have a positive experience, from the initial booking to the post-rental period. By leveraging the capabilities of CRM, rental businesses can streamline bookings and inquiries, analyze customer feedback, manage reservations, manage customer service requests, and more. In this article you will learn about the best CRM platforms for rental businesses, the features to look out for, best practices for utilizing the platforms, and more.
At the end of the article, rental businesses can make a more educated decision on which CRM platform to choose. By taking a close look at customer needs, understanding the features of various CRM platforms, and utilizing best practices, rental businesses can get the most out of choosing the right CRM platform for their business.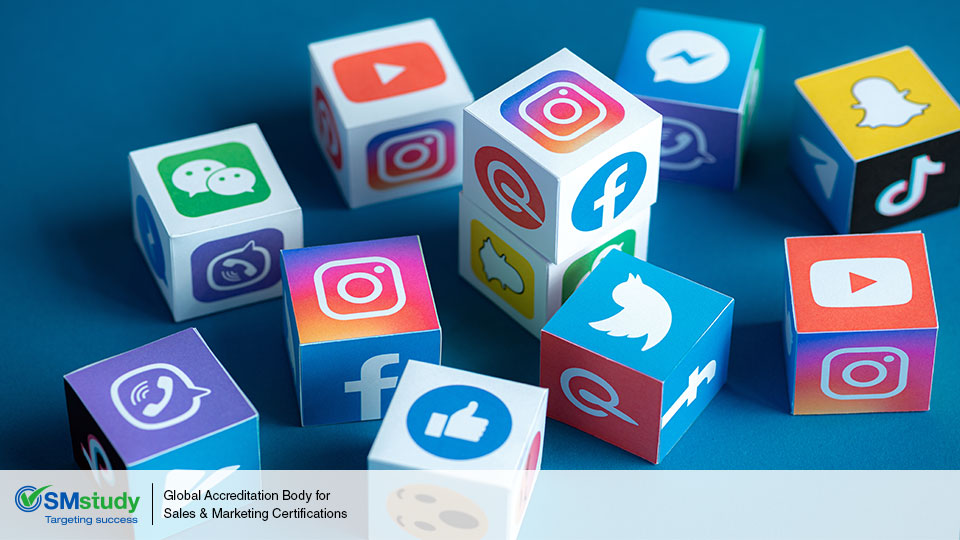 Definitions
A CRM platform is a tool that helps businesses of all sizes organize, automate, and manage their customer information all in one place. It can provide insights on customers, track their interactions, and provide better customer service. It also helps businesses measure and report on key performance indicators such as customer satisfaction, customer retention, and sales.
For rental businesses, a CRM platform can be used to manage relationships with renters, track rental payments, and automate tenant onboarding. It can also provide data and insights to help improve customer experiences and facilitate more efficient use of time and resources.
To choose the right CRM platform for a rental business, there are certain criteria that should be considered. For example, the platform should be able to efficiently track customer information, integrate with current systems and processes, offer customizable reports, have a secure and reliable system, and offer user-friendly customer service. Additionally, the platform should be scalable so it can accommodate future growth and changing needs.
By carefully considering the necessary criteria and researching the available CRM platforms, rental businesses of all sizes can find the right CRM platform to fit their needs. Doing so can help businesses better manage customer relationships, streamline processes, and provide better service to tenants, resulting in positive impacts for the business.
---
CRM Tools & Best CRM Developers To Follow
---
Understanding the Rental Business Landscape
What Is a Rental Business?
A rental business is a type of company that rents out products or services to consumers. These businesses are an integral part of the economy, particularly in areas with high levels of tourism and travel. Rentals businesses can also be found in urban areas, where they provide convenient access to products and services that are not typically found in local stores. Rental businesses offer a wide variety of services, including transportation, lodging, recreational vehicles, party supplies, and event rentals.
Choosing a CRM Platform for Your Rental Business
When it comes to selecting a customer relationship management (CRM) platform for your business, there are a number of factors to consider. The most important of these factors is the functionality of the platform. You want to choose a CRM platform that is designed specifically for your rental business and that offers the features and capabilities you need to maximize your efficiency.
The cost of the platform is also an important consideration. You want to find a platform that is within your budget while still offering an array of features that are beneficial for your business. Additionally, you want to ensure that the platform can easily integrate with existing systems and is compatible with different devices.
The ability to customize the platform is another essential factor to consider. Not all businesses have the same needs when it comes to customer service, so you want to make sure that you can tailor the platform to meet your rental business's specific needs. You should also look for platforms that allow you to automate marketing activities and generate customer insights.
Lastly, you want to choose a CRM platform that is easy to use. You do not want to invest in a platform that is too complicated for your staff to use. Look for platforms that include helpful tutorials and offer customer support.
What You Should Look for in a CRM Platform
When choosing a CRM platform for your rental business, you should look for the following:
Functionality specifically designed for rental businesses
Cost and budget considerations
Integration with existing systems
Device compatibility
Ability to customize platform
Automation of marketing activities
Generation of customer insights
Simple user interface
Helpful tutorials and customer support
It is important to do your research when selecting a CRM platform for your rental business. Each platform offers different features and capabilities, and it is up to you to determine which platform best meets your business's needs. Additionally, you should keep in mind your budget, as some platforms can be costly. Once you have identified a platform that meets your needs, you can begin to reap the benefits of a CRM platform for your rental business.
Assessing the CRM Platform Options
Do not generate HTML tags.
Deciding What You Need
Finding the right chain reaction marketing (CRM) platform for you rental business requires a thorough assessment of the demands and expectations of your market and the features that your specific platform provides. As Bill Gates said, "Your most unhappy customers are your greatest source of learning." This means the more intense listening you to your customer's needs and wants the more successful in attaining the best CRM platform for your rental business.
The main problem that should be addressed when deciding on a CRM platform is choosing one that is suitable for your rental business. The features that each platform offers will indicate what kind of customer needs it will cater to or what kinds of hosting services it offers. Furthermore, how the CRM platform functions within the rental business should also be considered. For instance, what kinds of interactions will customers have with the platform? Do customers need to log in or do they just need to select the options that they want? All of these details must be carefully assessed when choosing the right CRM platform.
Apart from the features that a CRM platform offers, the pricing of the platform and the hosting services should also be taken into account. These can vary depending on the features offered and the type of platform that is chosen. For example, a hosted CRM platform typically has a higher price tag due to the support that it provides, such as technical support or access to data. On the other hand, an on-premises CRM platform may be cheaper but may require additional setup and maintenance costs.
In conclusion, deciding what kind of CRM platform is best for your rental business requires careful research into the features and prices of the platform and the hosting services that it provides. Ultimately, it is up to the business owners to decide what kind of platform will best suit their needs and budget.
Identifying Factors for Choosing the Best Platform
Identifying Factors for Choosing the Best Platform for Your Rental Business
"Successful CRMs in the rental business provide smarter operations that improve service, support relationships and cultivate the bottom line. " – Paulo Farquat, CEO of Rrental Solutions
Upgrading rental business operations to an online platform isn't an easy decision. Choosing the right enterprise resource planning (ERP) software is the key to creating a seamless and connected infrastructure that drives growth and customer engagement. The right CRM platform is critical and can make a huge difference in how efficiently and effectively customers' needs are met.
Determine Your Requirements
The performance, scalability, flexibility and robustness of a CRM platform are all dependent on the requirements and expectations of the rental business. Before selecting a CRM, you must understand the customers' needs and find out which features are most important to them. It is also important to consider the scalability and agility of the platform, as these features can determine how successful the product is in a complex environment, and how quickly it can respond to customer demand.
Know Your Operating Environment
It is important to consider the environment in which the CRM will be deployed. Different operating systems, such as Windows and MacOS, will require different versions of application software, which must be supported by the CRM platform. Furthermore, the hardware platform must be capable of running the application scripts associated with the database software. Knowing the operating environment, and the resources available, is essential for selecting the right platform for the rental business.
Reliability and cost are also key factors to consider when choosing a CRM platform. The cost of the system should be weighed against the features it provides, and its ability to meet the demands of the rental customers. Additionally, the platform should be reliable and able to manage and store vast amounts of data. The CRM platform should also be able to deliver accurate performance metrics to ensure the success of the rental business.
Choosing the best CRM platform for a rental business requires careful consideration of customer needs, operating environment and cost. The right platform should be able to deliver on the customer expectations, as well as the features and benefits required for successful operations. By taking the time to consider these factors, companies can guarantee they select the right CRM platform to drive their rental business.
Conclusion
Selecting the right CRM platform for a rental business can be a difficult decision, especially with the variety of options available on the market today. How do you decide which platform is the best fit for your goals, budget, and customer base? The answer depends on a few factors such as the type of rental business, the size of the customer base, the features the business needs, and the budget and resources available.
This thought-provoking question can be answered in a variety of ways depending on the business' specific needs. To help above that dilemma, businesses can turn to our blog for a personalized assessment. Our knowledgeable staff is highly-trained and experienced in helping businesses of all sizes select the best CRM platform for their rental operations. As our blog is continually updated with the latest releases in the CRM world, make sure to follow along to stay informed. We are dedicated to helping you make the right decision for your rental business, so you can be sure you're getting the most value out of your CRM investments.
F.A.Q.
1. What should I consider when choosing a CRM platform?
When choosing a CRM platform, you should ensure that it covers the main features of your rental business such as allocating resources, tracking inventory, and managing customer accounts. Additionally, it should have a user-friendly interface and be customisable to fit the needs of your business.
2. Are there any free CRM platforms available?
Yes, there are some free CRM platforms available. However, they typically have fewer features than paid versions, so it's important to consider your needs and decide what's most important for your rental business.
3. What type of customer support is available?
Most CRM platforms offer customer care to help users with technical problems. The type of customer support offered varies depending on the platform, so it's important to check what's available before making your decision.
4. Does the platform have features to facilitate customer interaction?
Yes, most CRM platforms have features to help you communicate with and engage your customers. This could include automated emails, live chat, or a feedback system.
5. Could I use the platform on mobile devices?
Many CRM platforms are available as mobile apps, allowing you to access them from any device. This is a great way to stay connected to your rental business on the go. Additionally, some platforms are designed with mobile use in mind, so be sure to check if this is available before making your decision.